Auckland Anniversary Weekend 25th, 26th and 27th January.
We will be open 11am - 6pm on Saturday and Sunday (Monday 11am -5pm) with Wine-Matched Focaccia Bread Pizzas hot from the oven as well as a tasty new Rosé Platter to match our brand new 2019 Crackling Rosé. We will have FREE tastings of Sangria made with our local Pinot Gris. This delicious Sangria will also be available to buy by the glass. Call 094119925 or email cellardoor@westbrook.co.nz to make a booking. Follow the link for information on our wine-matched platters and full wine list https://www.westbrook.co.nz/cellar-door-food-drink-menu
Tasty Wine-Matched Pizza Breads
$10 each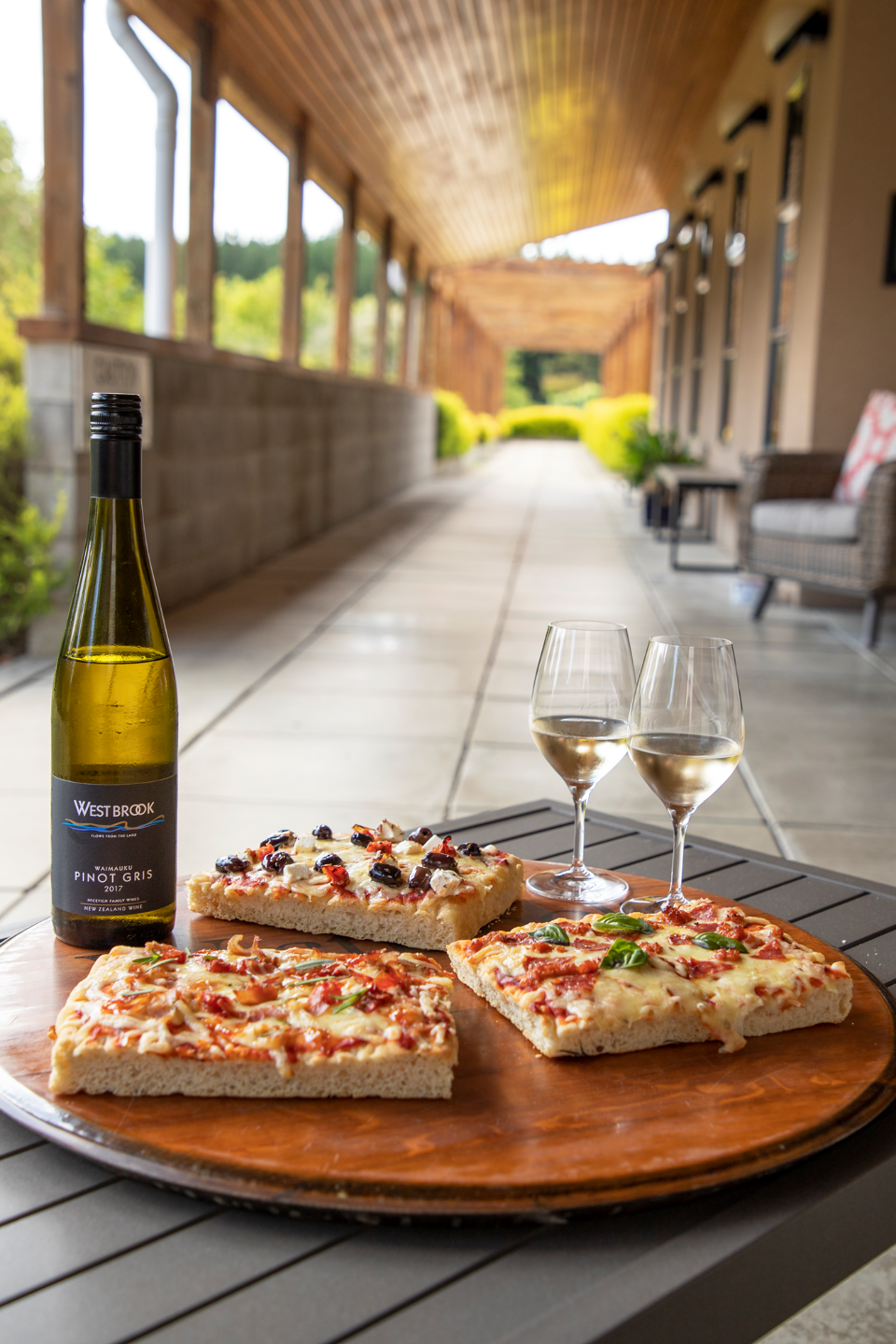 Aromatics
Pizza Bread
With Feta Cheese, Olives
& Semi-dried Tomatoes
Best Wine-Match
Crackling Rosé, Riesling,
Pinot Gris & Sauvignon Blanc
Chardonnay
Pizza Bread
With Chorizo, Sundried Tomato
Pesto, Caraway Seeds
& Sweet Basil
Best Wine-Match
Chardonnay!
Reds
Pizza Bread
With Pancetta, Chilli Cheese,
Semi-Dried Tomatoes &
Sweet Chilli Sauce.
Best Wine-Match
Pinot Noir, Syrah & Malbec