Come out and join us this Labour Weekend for Fresh Mahurangi Oysters, Matakana Smokehouse Salmon platters plus a selection of antipasto patters all matched to our delicious wines. There is loads of space in our bright airy patio, lounge on the deck overlooking the vines or sit down beside the pond. Wander amongst the vines and enjoy our peaceful Ararimu Valley Vineyard.
We are open all this Labour Weekend with extended opening hours.
Saturday 26th and Sunday 27th 11am – 6pm
Monday 28th 11am – 5pm (no surcharges)
We have matched our award winning Sauvignon Blanc and Local Waimauku Pinot Gris with sweet, fat and creamy Mahurangi Oysters served natural in their half shell and delicious Matakana Smokehouse Hot Smoked Salmon served as part of our wine matched Salmon platter $30 - Serves 2.
Matakana Smokehouse is a small boutique smokehouse where only the best, sustainably farmed and caught products are used alongside longstanding smoking traditions. All ingredients are organic where possible and smoking is done using a Manuka woodchip blend.
We at Westbrook have chosen the Toasted Nigella Seed and Sea Salt Hot Smoked Salmon for you. Nigella seed is also called Black Cumin Seed but doesn't taste like cumin really. It is sort of slightly herb/spice with a poppy seed taste. They are not spicy or hot whatsoever. The Nigella seed adds a different colour and slight toasty flavour to the smoked salmon.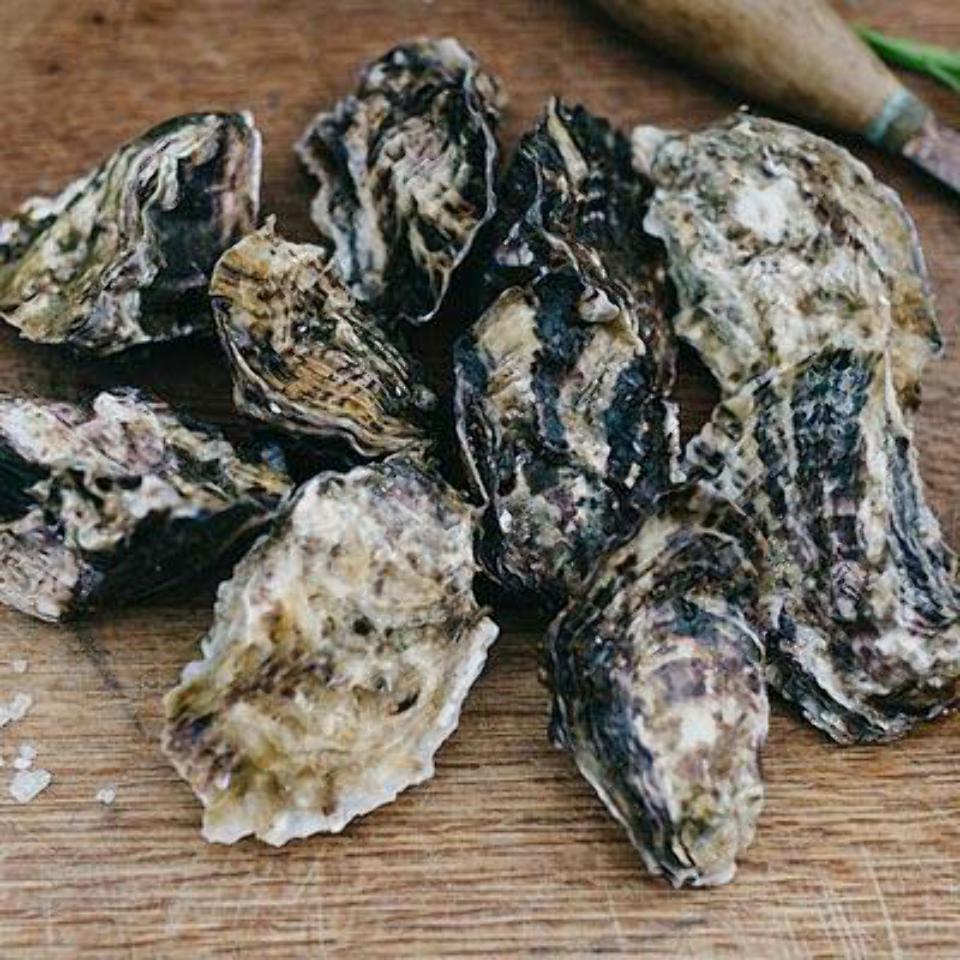 Mahurangi Oysters are an environmentally-friendly farming operation in Matakana. The oysters are freshly harvested, sustainable and monitored under the best aquaculture practice. They are family farmed from wild, natural caught spat in the inter-tidal zones of the Mahurangi River. At this time of year they are fat and creamy with a sweet and uniquely fresh flavour. They match beautifully with not only our Sauvignon Blanc but also out crisp dry Pinot Gris.
Available as a half shell 6 pack served with home-grown wedges of lemon $12 or enjoy a single plump juicy oyster matched to a tasting of Sauvignon Blanc or Pinot Gris for $5
Live Music from the Danzon Band. This talented latin-jazz trio will feature on Sunday afternoon 27
th
October. Staring Mark Baynes on keyboard, Dylan Kalev on drums and Alex Griffith on base
We look forward to hearing their rumba, mambo, mozambique, bossa, cha-cha, salsa, swing and samba grooves.