Hold your special event with us, the vineyard in the valley.
Located in the beautiful Ararimu Valley, a picturesque 30-minute drive from downtown Auckland, Westbrook Vineyard offers a range of spaces to suit any function, from intimate family gatherings to large private or corporate events. From the cosy mezzanine to the covered patio, open-air deck and large outdoor space perfect for a marquee, we can accommodate groups of almost any size. Westbrook offers a range of dining options from wine-matched platters and tasty cheese boards to grazing tables, set menu and buffet options, in partnership with the amazing team at Trio Catering. Prices and menus are subject to change. Please indicate if anyone in your group has special dietary requirements at the time of enquiry, Beverage Packages are available which include our award-winning Westbrook wine, Hallertau and Macs Beer, CIder and Phoenix Organic soft drinks.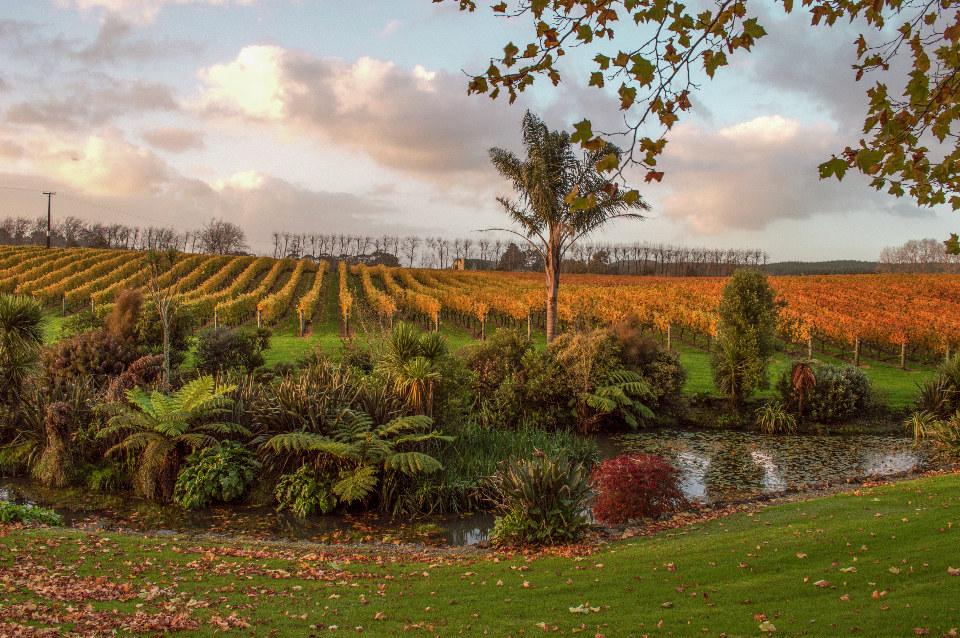 Westbrook Event and Group Catering Options
Wine-Matched Platters
Starting at $16pp
Aromatics, Chardonnay or Red Wine, Smoked Salmon and other delicious seasonal and themed platters are available. Westbrook has partnered with other artisan food producers such as Grinning Gecko Cheese (Whangarei), Matakana Smokehouse Salmon and River Valley Meats (Helensville). We combine their wonderful offerings with other free-range cured meats, antipasto, crackers and artisan bread. For the full range of Westbrook platters and cheese boards please go to https://www.westbrook.co.nz/cellar-door-food-drink-menu
Trio Grazing Table Menu
$25pp - Minimum 30 guests or $775 spend
Select 1 (Add 1 more for 7.00pp)

A selection of cheeses, crackers, fruit, antipasto, deli-meats, hummus and relish
Pork Bao Buns | Beef Soft-Shell Taco | Beef and Swiss-Cheese Sliders | Seared Tuna
Crispy Chicken & Cranberry Sliders | Pork Short Ribs w Smoky BBQ Sauce GF
Select 3 (Add 1 more for 5.00pp)
Beef Crostini | Crispy Chicken | Mac 'n' Cheese Balls
Sweetcorn Fitters V | Arancini Balls V | Haloumi Fitters V
Seared Tuna GF | Lamb Koftas GF | Sushi Selection GF | Prawn Cos Cups
Scallop Spoons GF | Prawn on Cucumber GF | Salmon & Beetroot Crackers GF
Add a fresh fruit platter for 4.00pp
Westbrook Vintners Feast - Buffet style (lunch) $60.00pp (Minimum 30 people)
Assorted Fresh Breads
Free-Range Ham Glazed with Westbrook Riesling
Roasted New Zealand Lamb with Westbrook Malbec Jus and Mint Jelly
Boiled New Potatoes with Mint and Butter
Raw Energy Salad with Beetroot, Carrot, Apple, Red Wine Balsamic and Toasted Almonds
Leafy Green Goodness Salad with Mixed Leaf Lettuce, Baby Spinach, Capsicum, Cucumber and Fresh Herbs,
Cucumber and Fresh Herbs with Westbrook Crackling Rosé Poached Pear
Add-Ons ($10 pp) - a glass of wine or beer on arrival, canapes or cupcakes.
Beverage Packages Available
Westbrook Deluxe Sit-down Three-Course Dinner ~ 30 + Guests / $150.00 pp
Menus options available on application.
Terms and Conditions
Please contact our friendly team for more information and menus.
Terms and Conditions: Bookings are subject to availability. The covered patio seats 80 guests. Venue hire charges for exclusive use of the patio are as follows; Mon-Thurs 10am-5pm $200.00 per hour; Fri-Sun 10am-5pm $400.00 per hour, 5pm-9pm $500.00 per hour. Additional staff costs may apply. A 25% deposit is required to confirm all bookings. The balance is payable seven days prior to your booking date. A final invoice may be issued to cover additional costs or damages incurred on the day, payable within seven days. Cancellation fees may apply.